Dear Fink's Customers,
In response to the ongoing situation with COVID-19, and per the government mandate, we have ceased all in–house activities. While we know this is not an ideal situation for anyone, we will always place the health and safety of our patrons first and foremost.
While we are all dealing with this situation, we are still serving a limited menu for takeout, delivery, and outdoor dining. This menu is subject to change on a daily basis and we will update it as frequently as possible so you know what we are offering.
During this time we will also be running modified operating hours. Our schedule is as follows:
Monday: Closed
Tuesday, Wednesday: 3PM – 8:30PM
Thursday – Sunday: 12PM – 8:30PM
If you are picking up food for takeout, please be advised of the following rules. Fink's takes the health and safety of all of our customers very seriously and there will be no exceptions:
– Please respect distancing when picking up your food. Maintain at least 6 feet of distance between any groups or lone guests.
– You may only pick up your food in groups of 3 people or less. Your group must stay close together once you have arrived and must act as a unit.
– We recommend not bringing children with you to pick up your food unless there is no alternative.
Thank you for your understanding as we all navigate this unprecedented and challenging time. If you have any questions, please do not hesitate to contact us
In Health and BBQ,
Fink's
FInk's BBQ & CHEESESTEAK ROADHOUSE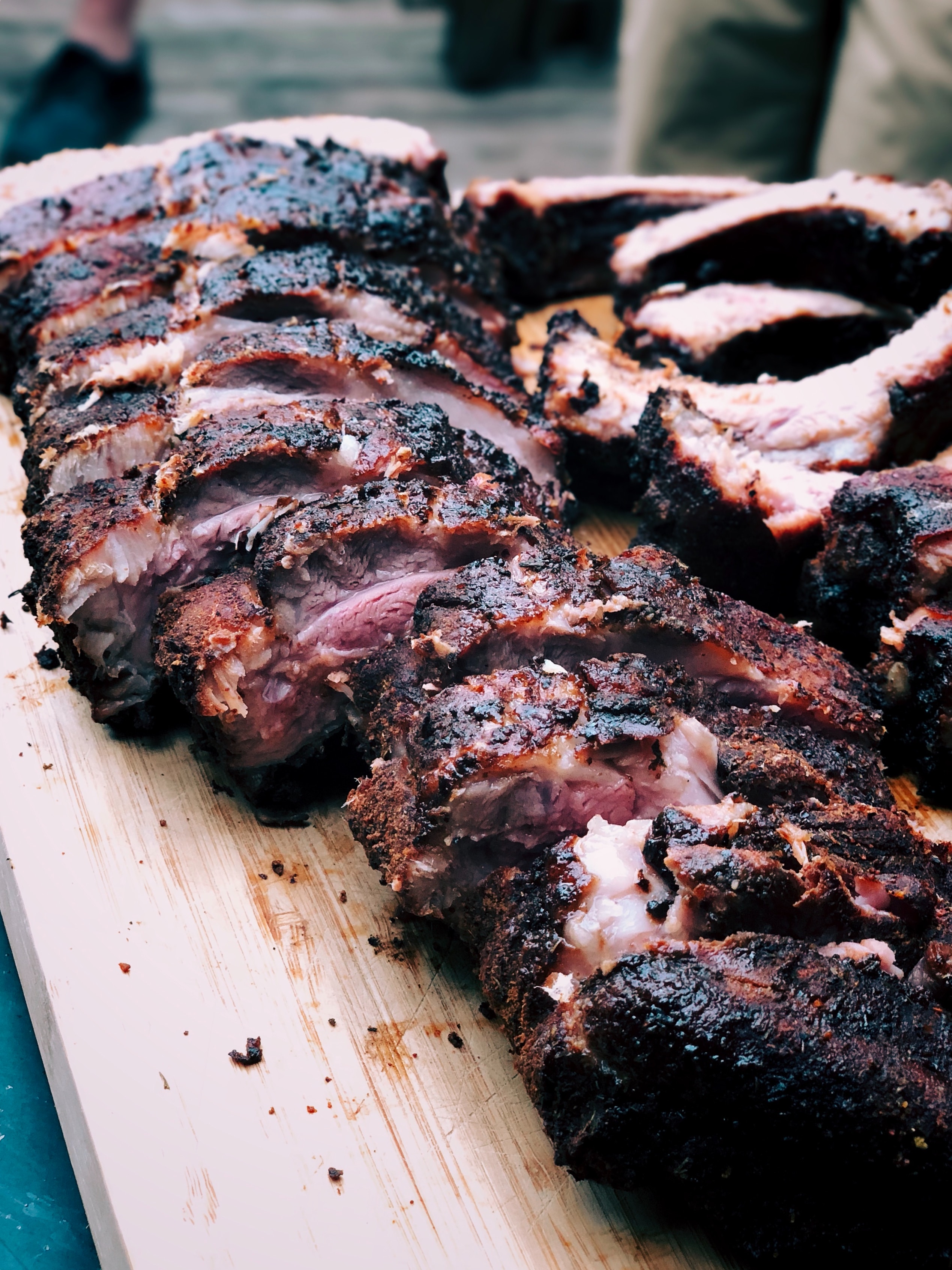 Join us in Suffern NY, minutes from the crossroads of US 287/87, NYS Thruway and NJ/NY 17 for our famous pit smoked meats, wide variety of cheesesteaks, salads, appetizers, and more! We are a made from scratch shop – our sauces, sides, spice rubs, dressings and more are made in house! Show up for dinner as the beef rib and brisket come out of the smoker or try our juicy and crisp Friedaque Chicken. Our Pit is fed with oak and apple woods to give our BBQ a nice balanced smokiness, a favorite in the NY Metro area.  Come visit Fink, Bob, and the rest of team at Fink's!  We'll leave the grill on for you!
32 Orange Avenue
Suffern, NY 10901
Fink's BBQ and Cheesesteak Roadhouse
32 Orange Avenue
Suffern, NY 10901
We'd Love To Hear From You!